Welcome Letter
Welcome to the 2022 Annual Report! 2022 was a mix of old and new for IASLC. We were thrilled to return to in-person events and equally excited to welcome our new CEO Karen Kelly and many wonderful new staff members. It was a year focused on providing as much benefit as possible for our members.
IASLC's International and Multidisciplinary Membership
For more than four decades, IASLC members have led a worldwide movement to advance the mission of conquering thoracic cancers across the globe. In 2022, at events such as the World Conference on Lung Cancer (WCLC), the Asia Conference on Lung Cancer, the North America Conference on Lung Cancer, the IASLC CT Screening Symposium, and the Targeted Therapies of Lung Cancer Meeting, lung cancer specialists accessed the latest research and scientific discoveries in thoracic oncology, allowing them to advance their profession through education and development opportunities.
Members By Country/Region
Members by Primary Specialty
| Labels | Values |
| --- | --- |
| Medical Oncology | 32.3% |
| Thoracic Surgery | 13.7% |
| Other/Unknown | 14.8% |
| Pulmonary Medicine | 9.5% |
| Cancer Research | 6.8% |
| Radiation Oncology | 6.1% |
| Pathology | 5.6% |
| Advocacy | 4.3% |
| Biotech/Pharmaceutical | 3.6% |
| Diagnostic Radiology | 1.7% |
| Nursing | 1.6% |
| | |
| | |
| | |
| | |
| | |
donut
Professional Activity/Practice
| Labels | Values |
| --- | --- |
| Academic Medical Center | 48.3 |
| Other/Unknown | 15.7 |
| Pharmaceutical/Biotech | 10.7 |
| Cancer Center | 10.4 |
| Private Practice (Hospital) | 3.6 |
| Private Practice (Office) | 3.1 |
| Training Program | 2.6 |
| Non-Profit or Advocacy | 1.9 |
| Laboratory Research | 1.7 |
| Government Agency | 1.1 |
| Administration | 0.5 |
| Retired | 0.4 |
donut
IASLC 2022 World Conference on Lung Cancer
Dr. Andreas Rimner shares the importance of IASLCs exceptional multidisciplinary educational content.
WCLC 2022 Quick Facts
970
Featured & E-Posters / Posters
199
Invited Session Chairs
Media Coverage
120
Registered Journalists
65,600
Total Media Mentions
Journal of Thoracic Oncology
The JTO's impact factor, a measure of its influence on the field, has climbed dramatically in recent years. The 2021 impact factor for JTO is 20.121 up from 15.609 in 2020. This moves the journal's rank to 4th among 66 respiratory medicine journals and 13th among 245 oncology journals.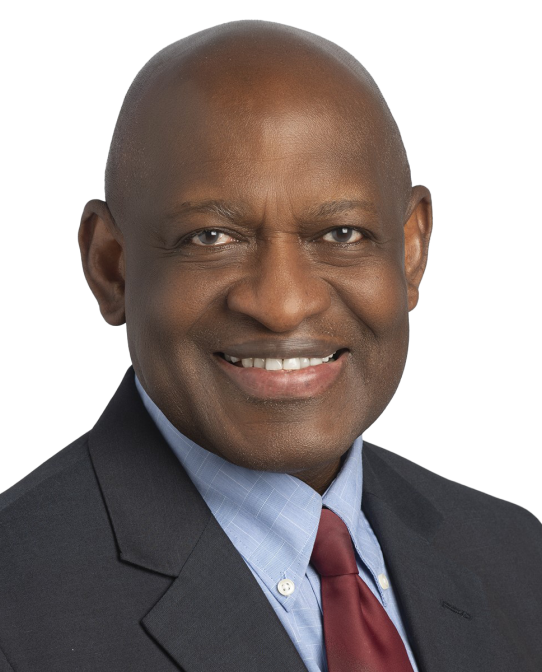 "It is generally difficult for organ-specific oncology journals to make a significant impact in the oncology publishing landscape. With an Impact Factor of 20.121, JTO is the leading journal in thoracic oncology and in the top fifteen (ranked 13th) of all cancer journals," said Editor-in-Chief, Dr. Alex A. Adjei, MD, Ph.D. "JTO's emphasis on multidisciplinary research is one of its strengths and serves the broad community of researchers in this field."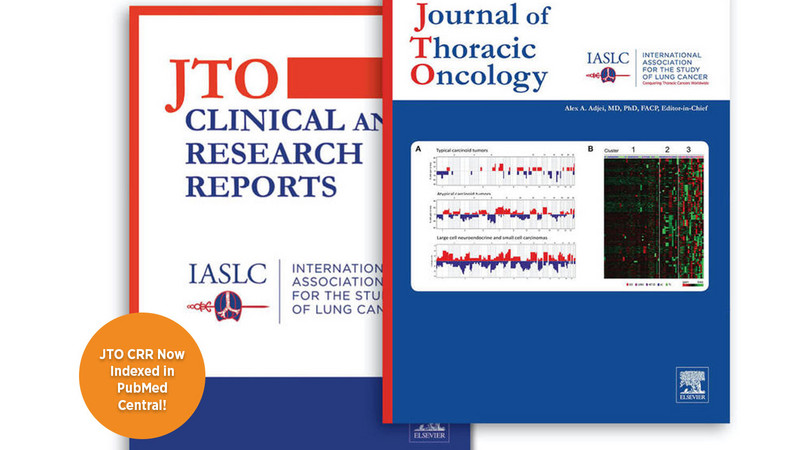 JTO Clinical and Research Reports
JTO Clinical and Research Reports (JTO CRR) transitioned to article-based publishing and became a monthly publication in 2021. In just 10 short months, JTO CRR was indexed in PubMed Central. The journal is now in the process of application to be evaluated and to enter the Emerging Source Citation Index (ESCI), part of the Web of Science core collections. (The journal will receive an impact factor a year after being indexed in ESCI).
Dr. Emily Stone, MBBS, Ph.D., FRACP, will officially take the reins as the Editor-in-Chief of JTO CRR on January 9, 2023, as Dr. Alex Adjei steps down from the role. Dr. Stone is a consultant respiratory physician and Head of Thoracic Medicine within the Department of Thoracic Medicine and Lung Transplantation at St. Vincent's Hospital Sydney. The editorial teams are excited for the next chapter under Dr. Stone's editorial leadership and strategic stewardship of JTO CRR. 
JTO CRR's success and continued growth are a reflection of the support of our readers, authors, and reviewers. This open-access journal broadens the reach of the IASLC throughout the world, offering unfettered access to the thoracic oncology community.
JTO Impact Factor on the Rise
| Labels | Values |
| --- | --- |
| 2008 | 3.508 |
| 2009 | 4.547 |
| 2010 | 4.040 |
| 2011 | 3.661 |
| 2012 | 4.473 |
| 2013 | 5.8 |
| 2014 | 5.282 |
| 2015 | 5.040 |
| 2016 | 6.595 |
| 2017 | 10.336 |
| 2018 | 12.460 |
| 2019 | 13.357 |
| 2020 | 15.609 |
| 2021 | 20.121 |
bar
IASLC Lung Cancer News (ILCN)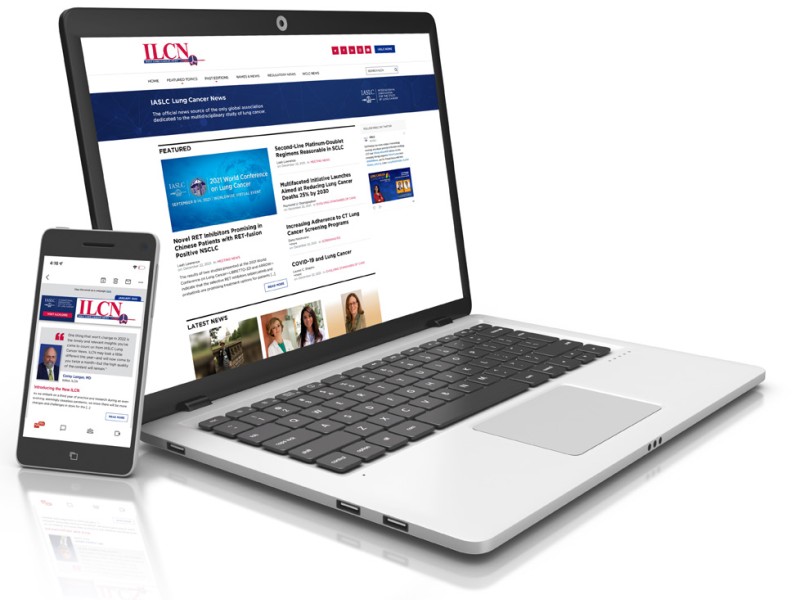 The IASLC Lung Cancer News (ILCN) is the IASLC's official news source for thoracic oncology specialists around the globe. ILCN provides its international audience with timely and relevant lung cancer news on topics across specialties and interests, including medical, radiation, and surgical oncology, as well as patient advocacy, nursing, and allied health and pathology. 
Led by Editor Dr. Corey Langer, ILCN is filled with nuanced, expert perspectives on topics that span the lung cancer care continuum, from screening through survivorship to end-of-life conversations. With new content posted to ilcn.org every two weeks, readers will regularly find content applicable to their specialty and interests. A twice-monthly digital edition is delivered directly to the inboxes of all IASLC members.
Lung Cancer Considered
Hosted by Dr. Stephen Liu and Dr. Narjust Florez
Tune in to Lung Cancer Considered, the official IASLC podcast, for conversations with the researchers, healthcare professionals, patients, and advocates who make a difference in treating thoracic cancers. During 2022, the listenership of the podcast surpassed 100,000 listeners, and the podcast won the w3 Gold Award for creative excellence. Lung Cancer Considered also began streaming on Apple Podcasts and Spotify, as well as SoundCloud, in 2022. 
Committees
Volunteers are the heart of IASLC committees as each member contributes their specialized skills and talents to help define the work of the organization, develop educational content, shape the association's messaging, plan annual meetings, contribute to IASLC publications, and more. Each committee reports to the IASLC Board of Directors and has a chair (or co-chairs), a board liaison, and a staff liaison. Committee members are currently in the middle of their 2021-2023 term, and each committee was carefully selected to ensure relevant expertise, as well as diversity by region and gender. 
Patient Advocacy
Advances in the early detection of lung cancer, care of patients living with lung cancer, and novel treatment options have experienced phenomenal growth over the past decade. The IASLC recognizes the importance and value that patients with lung cancer, their caregivers, and patient advocates bring to the lung cancer community and to the organization. We value inclusivity, and we hope to increase the pace of knowledge sharing and advancements in care by offering the patient advocate audience opportunities to:

Attend conferences;
Form relationships with researchers and care providers;
Lend their voices, sitting side-by-side with researchers and members of the care team; and
Share their perspectives and experiences.
IASLC Supportive Training for Advocates on Research & Science (STARS)
IASLC Supportive Training for Advocates on Research & Science (STARS)
The IASLC STARS program aims to increase the number of patient research advocates (PRAs) equipped to provide accurate scientific translation in their online or real-life groups for patients with lung cancer and their caregivers and to provide the patient perspective for lung cancer research and policy. Research advocates (PRAs) are volunteers with a personal connection to lung cancer who are passionate about helping research translate into meaningful outcomes for patients and their families. The 2022 STARS program focused on supporting STARS alumni by providing education in their areas of interest in research advocacy. PRAs participated in the program virtually throughout the year, with in-person networking opportunities at WCLC 2022, including an expert-led poster walk.
2022 Cancer Care Team Awards
The IASLC Cancer Care Team Award is a prestigious award honoring and recognizing outstanding patient care served by multidisciplinary teams working together. Nominations are accepted from all over the world by individual patients with lung cancer and/or their caregivers/care partners. The IASLC is proud to honor the 2022 IASLC Cancer Care Team Award Recipients.
Financials
 
December 31  
 
2022 (Unaudited)
2021 (Audited)
Program Revenues
$17,725,947
$14,297,877
Membership Revenues
$673,597
$633,507
Total Revenues
$18,399,544
$14,931,384
 
 
 
Direct Program Expenses
$10,767,546
$9,576,707
G&A Expenses
$6,257,671
$5,496,829
Total Expenses
$17,025,217
$15,073,536
 
 
 
Operating Surplus (Deficit)
$1,374,327
($142,152)
 
 
 
Other Income/Expenses 
($1,410,258)
$1,171,478
Revenue by Type
| Labels | Values |
| --- | --- |
| Conferences & Meetings | 72% |
| Scientific Projects | 12% |
| Publications | 8% |
| Membership | 4% |
| Fellowships | 4% |
| | |
donut
International Lung Cancer Foundation
Legacy Giving: The Estate of Dr. Adi Gazdar
The Foundation is profoundly grateful to have been named as a beneficiary of the estate of Dr. Adi Gazdar. Dr. Adi Gazdar's wife, Celia, passed away on March 23, 2022, causing the execution of the estate. In 2022, the Foundation received just over $1.15 million from the Gazdars' estate. A longtime member and former Board Member of the IASLC, Dr. Gazdar bequeathed to the IASLC/ILCF all license fees and royalties for the biological reagents (cell lines) that he generated while employed by the University of Texas Southwest Medical Center and the National Institutes of Health. This bequest will generate approximately $65,000 in ongoing annual revenue for the Foundation. Dr. Gazdar also bequeathed a lump sum of $500,000 as well as "all the rest and residue" of his estate. Dr. Gazdar's will stipulates that the funds be used "for fellowships in lung cancer research in my name." In honor of Dr. Gazdar and his exceptional gift, the Foundation's Fellowship Grant will hereafter be named the "Adi F. Gazdar Fellowship Grant." 
Donation Sources
| Labels | Values |
| --- | --- |
| Adi Gazdar Estate | 48% |
| WCLC | 21% |
| Online Donations | 14% |
| Honoraria | 6% |
| Meetings (not WCLC) | 6% |
| Membership Renewals | 5% |
donut