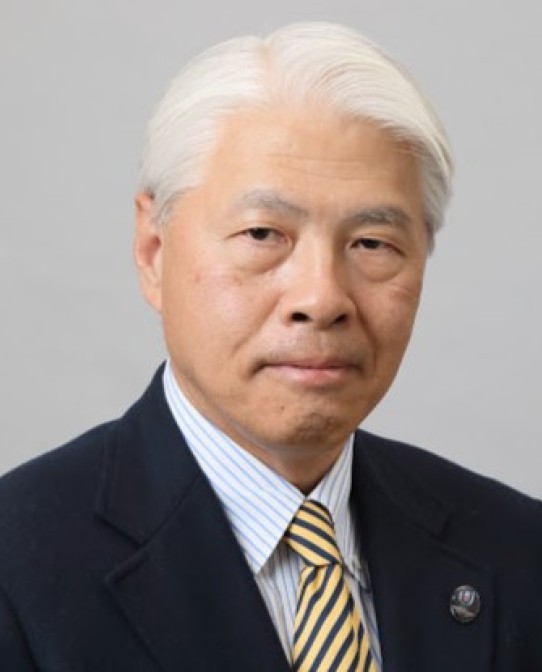 HISAO ASAMURA
Hisao Asamura, MD, is a Professor of Surgery and Chief of the Division of Thoracic Surgery at Keio University School of Medicine, Tokyo, Japan. Born in Osaka in 1957. Graduated from Keio University School of Medicine in 1983. Internship at the Keio University Hospital and affiliated hospitals (1983-85). Residency in general surgery and Clinical fellow in thoracic surgery at the National Cancer Center Hospital (1986-91). Attending surgeon (Thoracic surgery, 1992-1998), Chief of Thoracic Surgery (1992-2014), and Deputy Director-Hospital (2012-2014) at the National Cancer Center Hospital, Tokyo. Professor of Surgery, Chief, Division of Thoracic Surgery, Keio University School of Medicine (2014-present). Visiting Professor at the Kyorin University in Tokyo (2007-2013) and at the Seoul National University in Seoul, Korea (1999-present). Doctor of Medical Science Degree from Keio University in 1997.  His activities in IASLC cover Board of Directors member (2009-2013), Chair of Staging and Prognostic Factors Committee (SPFC, 2016-present), Congress President for the 18th World Conference on Lung Cancer in Yokohama 2017. Editorial Board Member, Lung Cancer (1998-2005), Associate Editor, Journal of Thoracic Oncology (2006-2012).  For other societies, Vice President, Japan Lung Cancer Society (2016-2022), National Committee Chair and Section Editor of UICC (International Union for Cancer Control, Geneva).  His major interest covers the surgical treatment of lung cancer as seen in his book entitled "Asamura's Operative Thoracic Surgery", Kanehara Co, 2011, staging and TNM classification of thoracic malignancies also as seen in "TNM Atlas", Wittekind C, Asamura H, Sobin LH. Wiley Blackwell, minimally invasive surgery, thymic epithelial tumors, and neuroendocrine tumors of the chest. Recently, he has lead the first Japanese large randomized trial (JCOG 0802) between lobectomy and segmentectomy for lung cancer, which has been one of the major controversial issues in thoracic surgery, and the final conclusion was published in Lancet 2022 Apr 23;399(10335):1607-1617.      
MICHAEL BOYER
Michael Boyer is a medical oncologist at Chris O'Brien Lifehouse, where he also holds the position of Chief Clinical Officer. He also holds the Kam Ling Barbara Lo Chair in Lung and Thoracic Cancer at the Central Clinical School, University of Sydney. He trained in medical oncology in Sydney and subsequently was a Research and Clinical Fellow at the Princess Margaret Hospital, Toronto, Canada, where he completed his Ph.D. He was an oncologist at the Sydney Cancer Centre from 1993 to 2013. He led the design, development, and construction of the Chris O'Brien Lifehouse, a purpose-built cancer hospital, and joined the staff when it opened in 2013. He has held senior administrative positions, including Head of the Department of Medical Oncology at Royal Prince Alfred Hospital, Director of the Sydney Cancer Centre, and Area Director of Cancer Services, Sydney Southwest Area Health Service. In 2010 he was made a Member of the Order of Australia for his work as an educator, a clinical trials researcher, and for his involvement in the development of integrated cancer care facilities. Professor Boyer has 30 years of experience in the management of thoracic and head, and neck cancers. His major research interest is in clinical trials of new agents for lung cancer, mesothelioma, and head and neck cancers. He is the author of over 190 publications, has given numerous national and international presentations, and is actively involved in the lung cancer community. He chaired the scientific advisory committee of the Australasian Lung Cancer Trials Group between 2004 and 2011, was the conference Co-President for the 15th World Conference on Lung Cancer and was a member of the Board of Directors of the International Association for the Study of Lung Cancer from 2009-2013 and again from 2015-2019.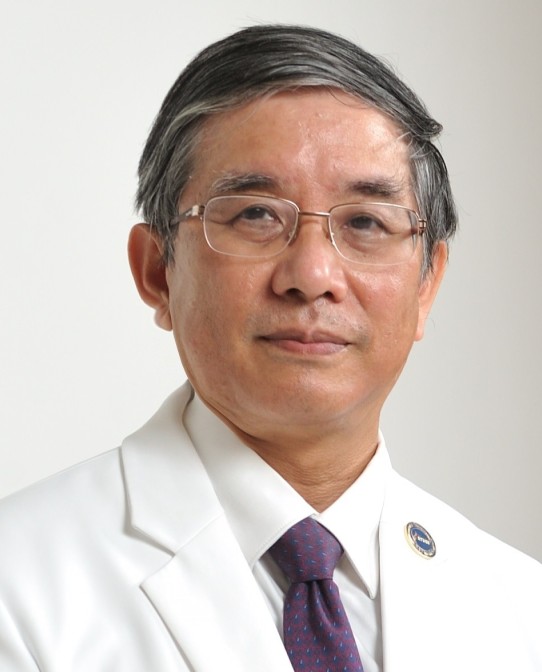 James Yang    
James Chih-Hsin Yang, MD, Ph.D., received his MD from National Taiwan University (NTU) in 1986 and his Ph.D. degree at the Graduate Institute of Clinical Medicine, NTU. He completed his internal medicine residency at the NTU Hospital and medical oncology training between 1992 and 1995 at the National Cancer Institute at Bethesda, Maryland. He started his research and clinical staff career at NTU Hospital in 1995. He was appointed as the Director of the new NTU Cancer Center hospital in Aug 2020. He is now the President of Taiwan Oncology Society, the President of the Taiwan Association for the Study of Lung Cancer. Dr. Yang is a leader in lung cancer new drug development in the world and has contributed to many new drug approval and translational research in lung cancer. He and other Asian investigators have established EGFR TKI as the front-line treatment for lung cancer patients with EGFR mutation (IPASS study). He contributed to the approval of irreversible EGFR TKI, afatinib, and osimertinib globally. He has published more than 300 papers in peer-reviewed journals such as the New England Journal of Medicine, Lancet Oncology, Journal of Clinical Oncology, Cancer Discovery, and Journal of Thoracic Oncology, etc. He served more than 15 years as associate editor of the Journal of Thoracic Oncology. He received the 2nd Kobayashi Foundation Cancer Research Award in Asia and many distinguished awards from Taiwan. He is the highly cited researcher of 2019, 2020, 2021, and 2022, awarded by Clarivate Analytics (Web of Science Group). He is the recipient of the IASLC Paul A. Bunn, Jr. Scientific Award in WCLC 2022. He is the advisor to many international pharmaceutical companies. He served on the Board of Directors for IASLC between 2017-2021. He served as co-chair of the Asia Conference of Lung Cancer (by IASLC) in 2022 and as part of the scientific committees for all WCLC since 2007.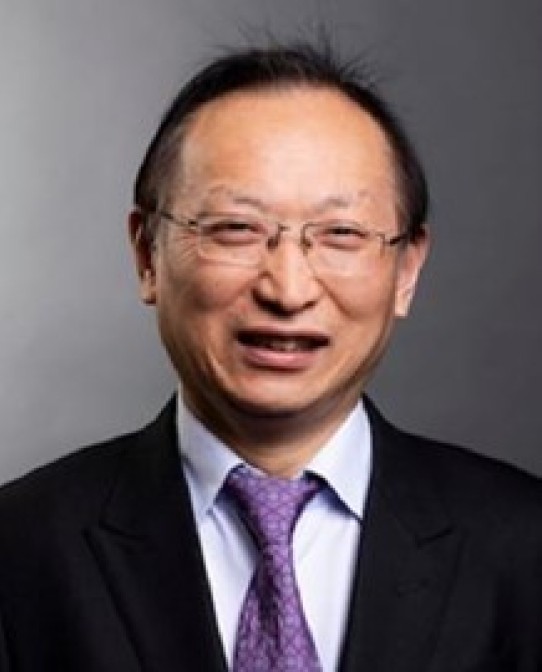 Caicun Zhou
Professor Caicun Zhou joined the IASLC Board of Directors from 2019-2023, served as a committee member of IASLC Tobacco Control, Cessation Committee from 2015-2019, and Education Committee from 2010-2014, and was Associate Editor of the IASLC Newsletter. He got his Ph.D. degree from China Medical University and was further trained at National Tokyo Hospital for 2 years and MD Anderson Cancer Center in 2002. With more than 30 years of research experience in lung cancer, he focused on early detection, molecular targeted therapy, anti-angiogenesis therapy, and immunotherapy. Since 2000, he served as Chief Physician and Director of the Department of Medical Oncology at Shanghai Pulmonary Hospital, Tongji University School of Medicine. Since 2007, He has also been the Director of Tongji University Cancer Institute. Professor Zhou has initiated or taken part in more than 100 multicenter clinical trials including OPTIMAL, BEYOND, ALESIA, KEYNOTE-033, EVIDENCE, Camel, Camel-sq, GEMSTONE-302, etc. as a principal investigator. He has published over 400 articles in international peer-reviewed journals, including the Lancet Oncology, Lancet Respiratory Medicine, JAMA Oncology, Journal of Clinical Oncology, and Annals of Oncology. He has written ten books on lung cancer. He has also received more than 60 research grants from the Chinese Government and Shanghai Government. As the leader of thoracic researchers in Asia, he established the China Eastern-Western Lung Cancer Research Collaborative Group (E-West), the Pan-Yangtze study group of Uncommon Oncogene Drivers in Lung Cancer, served as president of CSCO NSCLC Professional Committee and Chinese Anti-Cancer Association Clinical Trial Committee, academic committee member of WCLC, ACLC, and ESMO Asia. He has held two IASLC Workshops in Shanghai and was actively involved in IASLC meetings including WCLC, IASLC-AACR joint conference, APLCC, and ELCC, etc. He also held Chinese-Germen Lung Cancer Symposium (CGLCF) annually with Professor Manegold Christian and Professor Robert Pirker since 2009.