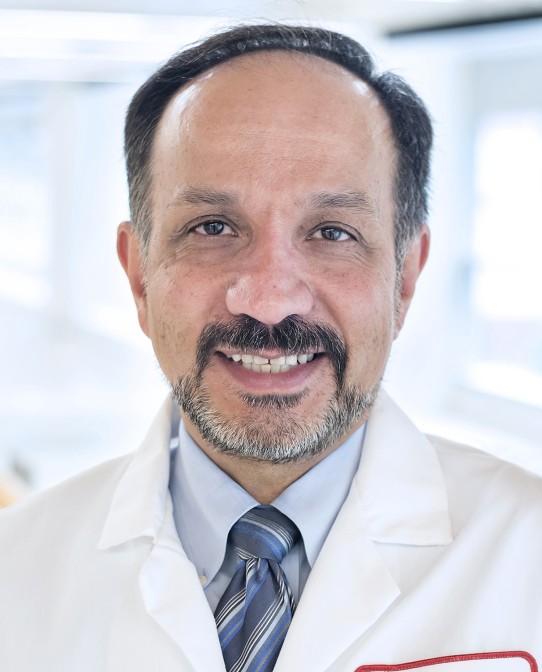 Hossein Borghaei
Dr. Hossein Borghaei is a native of Iran. He moved to the US as a student when he was 17 years old on his own due to the unstable political environment there after the revolution. He gradually helped his brothers, and eventually, his parents came to the US. He took on odd jobs and did what was needed to stay in school and eventually became a permanent resident and now a US citizen. After medical school and residency, Dr. Borghaei joined the fellowship training program at Fox Chase Cancer Center, where he has been involved in a number of clinical trials aimed at developing new, antibody-based therapies and immunotherapies for patients with lung cancer. In addition to clinical practice and participation in immunotherapy-based clinical trials, Dr. Borghaei is heavily involved in a laboratory that develops new monoclonal antibodies and novel immune-modulating drugs with the aim of bringing these approaches to the clinic. He has a history of federal funding for some of his research activities. He is the co-chair of the thoracic committee at Eastern Cooperative Oncology Group (ECOG) and the Chair of the LungMap trial (S1800/S1900). He received an American Society of Clinical Oncology (ASCO) Young Investigator Award and an ASCO Career Development Award and also received the Robert Krigel Memorial Award for Teaching Excellence from Fox Chase Cancer Center. He is a long-standing member of ASCO, AACR, IASLC, SITC, and ECOG thoracic committees.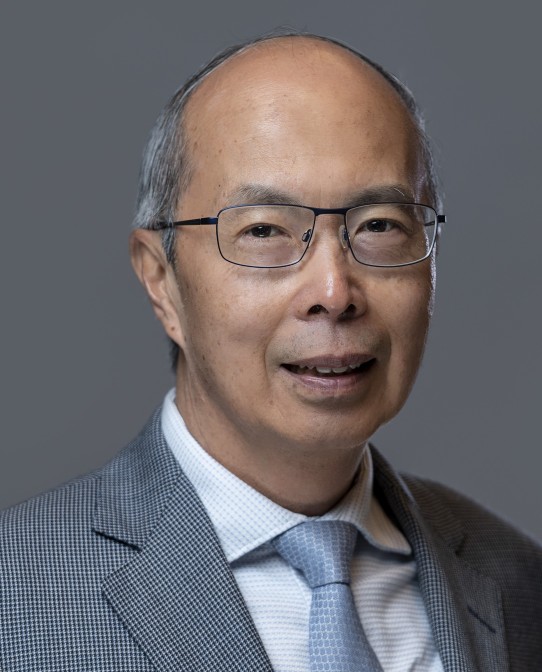 Stephen Lam 
Dr. Stephen Lam is a Professor of Medicine at the University of British Columbia (BC), a distinguished scientist, and the Leon Judah Blackmore chair in lung cancer research at the BC Cancer Research Institute in Vancouver, Canada. He is the Medical Director of the Lung Cancer Screening Program in British Columbia. He chairs the IASLC Screening and Early Detection Committee. He is an Expert Advisor of the Canadian Partnership Against Lung Cancer and chairs the Pan-Canadian Lung Cancer Screening Network. He was the Co-PI of the successful 8-year Pan-Canadian Early Detection of Lung Cancer Study involving eight centers across Canada from coast to coast with several high-impact publications such as the PanCan lung nodule malignancy risk prediction model that is currently used in the BC Lung Screening Program and recommended for use in certain settings by the British Thoracic Society and the American College of Radiology. He is the Co-PI of the International Lung Screen Trial involving Canada, Australia, Hong Kong, and Spain. In a prospective head-to-head comparison, the International Lung Screening Trial team showed that the PLCOm2012 risk prediction tool has significantly better sensitivity and positive predictive value than the USPSTF2013 lung cancer screening eligibility criteria. Dr. Lam was the PI or co-PI of several US NCI-sponsored chemoprevention trials and program project grants as well as the Canadian CIHR Thoracic Imaging Network. He is a member of the American Association of Cancer Research Cancer Prevention Working Group Steering Committee. He has previously served as an external advisor for the US-NCI Lung Cancer SPORE at the University of Pittsburg and the University of Colorado. Currently, he is an external advisor for the University of Texas Lung Cancer SPORE. He has published over 340 scientific papers. He was a recipient of the IASLC Joseph Cullen Award.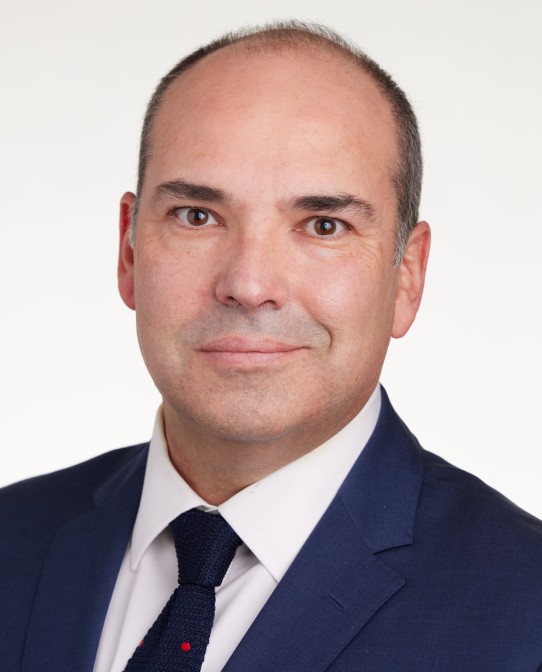 Christian Rolfo 
Christian Rolfo, MD, Ph.D., MBA, Dr.hc. is a Professor of Medicine (Hematology and Medical Oncology) and Associate Director for Clinical Research at the Center for Thoracic Oncology at The Tisch Cancer Institute. Dr. Rolfo's clinical and research focus is on drug development, lung cancer, and other thoracic malignancies, biomarkers, resistant mechanisms discovery, and liquid biopsies. Dr. Rolfo has held academic appointments at numerous institutions, including the University of Cordoba, Argentina; University of Antwerp, Belgium; University of Palermo, Italy, and the University of Maryland and Greenbaum Comprehensive Cancer Center where he was Director of Thoracic Medical Oncology and Director of Early Clinical Trials. Dr. Rolfo earned his MD at the University of Cordoba School of Medicine, his Ph.D. and Doctor Europaeus in Clinical and Experimental Oncology Research at the University of Palermo, Italy, and an MBA in Hospital and Health Services Management and Organization at Polytechnic University of Valencia, Spain. He completed residency training in Medical Oncology at the National Cancer Institute in Milan, Italy. Dr. Rolfo is President of the International Society of Liquid Biopsy (ISLB) and Chair of the Education Committee at the International Association for Study of Lung Cancer (IASLC). He served as a member of the Drug Approval & First in Human Commission at the Ministry of Health in Belgium during his time as Phase I Director at Antwerp University. Dr. Rolfo is actively working on drug development and lung cancer and mesothelioma treatment. His research is focused on molecular oncology, targeted therapies, and Immunotherapy using new techniques in liquid biopsies, specifically in extracellular vesicles and circulating free tumor DNA.   Dr. Rolfo has authored more than 250 scientific articles, has made several contributions to book chapters, and has served as a book editor. Dr. Rolfo is Editor in Chief of Critical Review in Oncology Hematology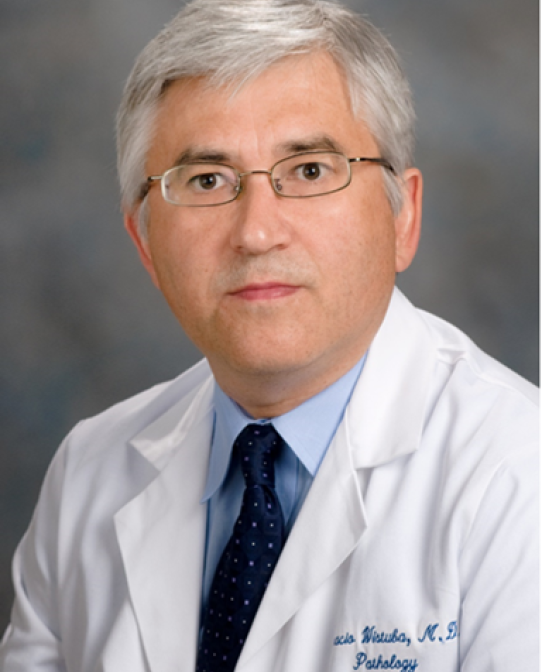 Ignacio Wistuba
Dr. Ignacio Wistuba is Professor and Chair of the Department of Translational Molecular Pathology with a joint appointment in the Department of Thoracic/Head and Neck Medical Oncology (THNMO), and co-director of the Khalifa Institute of Personalized Cancer Institute at the University of Texas MD Anderson Cancer Center, Houston, USA. He obtained his medical doctorate degree in Universidad Austral, Valdivia, Chile (1985), and completed a surgical pathology training in Catholic University, Santiago, Chile (1989). Then, he trained for nearly five years as a post-doctoral research fellow in lung cancer molecular pathology in the Hamon Cancer Center at The University of Texas Southwestern Medical Center in Dallas, USA, under the mentorship of Drs. Adi Gazdar and John Minna (1994-1999). After spending five years in back in Chile as a professor of pathology in Catholic University Medical School, Dr. Wistuba joined MD Anderson Cancer Center in 2003 in the departments of Pathology and THNMO to lead a lung cancer molecular pathology program. His major research interest is the elucidation of the molecular abnormalities involved in the pathogenesis and progression of lung cancer and the development of predictive biomarkers for targeted and immune-oncology therapies. He has co-authored over 750 papers in a peer-reviewed journal and several book chapters. He is the principal investigator (PI) and co-PI on several molecular pathology and biomarker projects supported by multi-investigators and multi-institutional grants and research agreements in thoracic malignancies. Dr. Wistuba has been highly involved in IASLC activities for the last 17 years by serving as a member of various committees, including the Pathology Committee that he chaired in the period 2017-2020. Since moving to the United States in 2023, Dr. Wistuba has participated as a member of scientific organizing committees, speaker, and attendee to all WCLC and LALCA meetings and a number of regional IASLC meetings. He received IASLC's Mary J Matthews Pathology/Translational Research Award in 2018.