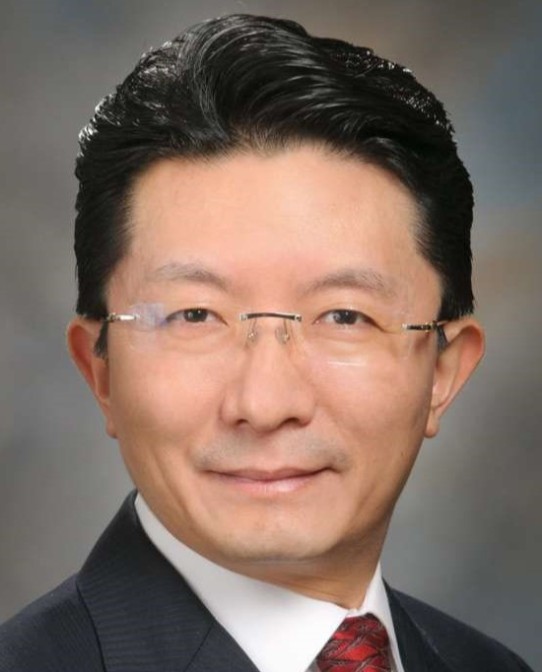 Joe Chang
Dr. Chang is a thoracic radiation oncologist with more than 30 years of experience with clinical care and research focusing on lung cancer. He holds a tenured Texas 4000 Distinguished Professorship and is Director of Stereotactic Ablative Radiotherapy at MD Anderson Cancer Center. He is a Fellow of the American Society of Radiation Oncology and has been recognized with the Best Doctors of America award. He is a voting committee member of NCCN thoracic guidelines and co-chair of the international particle therapy PTCOG scientific program committee. As one of the pioneers in the field of stereotactic ablative radiotherapy (SABR, or SBRT: stereotactic body radiation therapy), proton therapy, and immunotherapy for lung cancer, he published more than 300 peer-reviewed articles in prestigious journals, including LANCET, Nature, JAMA, Journal of Clinical Oncology, Journal of Thoracic Oncology, RED J, Green J, and various others. His prospective studies including randomized studies comparing surgery vs. SABR in operable stage I lung cancer, stereotactic proton vs. photon radiotherapy in challenging early-stage lung cancer,  immunotherapy plus SABR (I-SABR) vs. SABR alone in early-stage lung cancer were the first reported studies in the world. He led the first concurrent proton therapy and chemotherapy in stage III lung cancer, and his team implemented the first intensity-modulated proton therapy (IMPT) in lung cancer. His research has helped to establish the role of SABR, proton therapy, and I-SABR in lung cancer. Additionally, on behalf of national and international societies, including the IASLC ART committee, he has led several important consensus statements that have significantly impacted the radiation oncology community about SABR, proton therapy in lung cancer, IMPT in moving thoracic cancers, management of small cell lung cancer, oligometastasis, and re-irradiation of thoracic cancer.    
Kristin Higgins
Kristin Higgins, M.D., specializes in the treatment of lung cancer. She completed her residency in Radiation Oncology at Duke University, as well as an internship in internal medicine. She attended medical school at Tulane University in New Orleans, LA. She earned a B.S. in neuroscience at Vanderbilt University and graduated magna cum laude. Throughout her training, Dr. Higgins received numerous honors, including induction into Alpha Omega Alpha Honor Medical Society, the Roentgen Resident/Fellow Research Award at Duke University, and the ASCO Bradley Stuart Beller Merit Award. Dr. Higgins is an Associate Professor at the Emory School of Medicine and serves as the Medical Director of Radiation Oncology at the main campus location. She also serves as Vice Chair of Clinical Research for Radiation Oncology. She leads numerous Winship investigator initiated clinical trials that examine innovative treatment approaches in the treatment of lung cancer with radiation and novel drug combinations. Dr. Higgins also leads NRG Oncology LU005, an international phase III clinical trial comparing chemoradiation with or without immunotherapy for limited-stage small-cell lung cancer. This clinical trial is funded by the National Cancer Institute and provides a novel treatment approach for patients with newly diagnosed small-cell lung cancer. Dr. Higgins has authored and co-authored over 100 scientific, peer-reviewed manuscripts and abstracts and given many oral presentations at national and international meetings.   Dr. Higgins is a member of multiple professional organizations, including the American Society for Radiation Oncology, the American Board of Radiology, the International Association for the study of Lung Cancer, The American Society of Clinical Oncology, and the Radiation Therapy Oncology Group. In her free time, Dr. Higgins enjoys spending time with her husband, Darren, and her children, Hunter and Parker. She also enjoys running, yoga, traveling, and reading.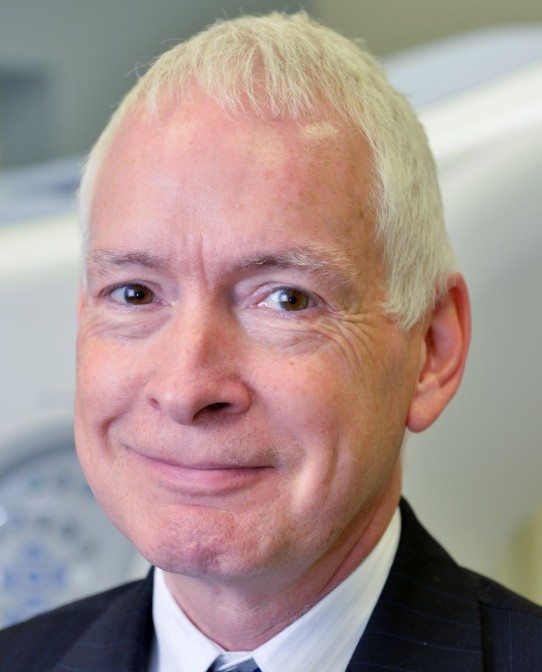 Michael Macmanus
I am a Radiation Oncologist with interests in clinical, translational, and basic scientific research. I have published >200 articles with >10,000 citations and a H-index of 54. I trained in General Medicine in Belfast, obtaining the MRCP examination. I then obtained my MD degree studying anemia, erythropoietin, tumor oxygenation, and bioreductive drugs at Queen's University Belfast. After training in Clinical Oncology at the Northern Ireland Centre for Clinical Oncology I obtained both the FRCR (London) and the FFRRCSI (Dublin) qualifications. I won the medal in the UK FRCR Fellowship examinations. In 1994 I was appointed Assistant Professor in Radiation Oncology at Stanford University research here led to first-author papers in JCO and Blood respectively. Following my recruitment to Peter Mac in 1996 I worked extensively in Lung Cancer and Hematology research, especially on the role of functional imaging with PET. I am currently Associate Director, (Research), in the largest Radiation Oncology Department in Australia. I am a full Professorial Fellow of the University of Melbourne. I was inaugural chair of the Royal Australian and New Zealand College of Radiologists Research Committee. I developed and led a programme that uses advanced imaging methods, especially positron emission tomography (PET), in patients treated with curative radiotherapy. In collaboration with David Ball, this has led to well-documented and published improvements in outcomes for patients treated with radiotherapy for lung cancer. The Peter Mac PET lung cancer programme has changed treatment practices in Australia and the world. Our criteria for PET response in lung cancer were widely adopted internationally. With my co-chief investigator Fiona Hegi-Johnson, I am co-leading a programme of advanced immune PET imaging in cancer patients, including PD-L1 and CD8 T Cell imaging. I am a longstanding and dedicated IASLC member and hope that I have contributed a little to its success.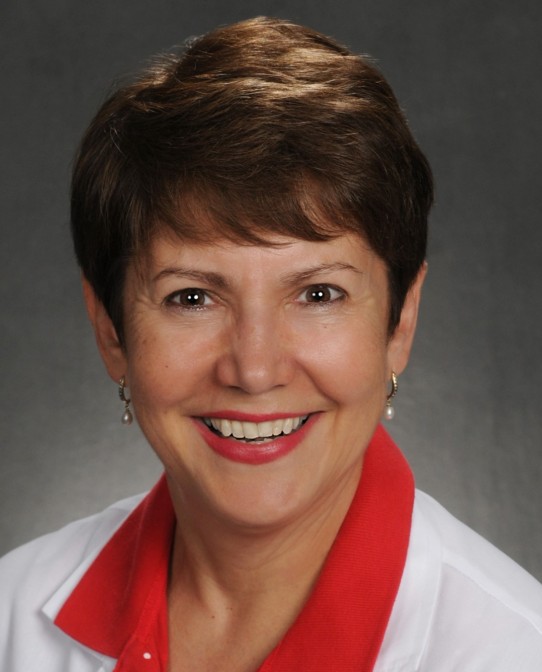 Maria Werner-Wasik
Dr. Maria Werner-Wasik is a thoracic radiation oncologist, a graduate of medical school in Wroclaw, Poland, and of the residencies in radiation oncology at Tufts University in Boston and the University of Pennsylvania in Philadelphia. Currently she is Walter Curran professor of radiation oncology at the Sidney Kimmel Cancer Center of Thomas Jefferson University in Philadelphia, USA, and the Radiation Oncology Vice-Chair for Jefferson Health, as well as the principal thoracic radiation oncologist at Jefferson with special expertise in lung SBRT. Her main interests lie in lung cancer radiation-oriented clinical trials, both with regard to patient enrollment, as well as the optimization of trial design, pragmatic eligibility criteria, and the understanding and removal of barriers to successful study completion. Dr. Werner-Wasik started as a member of the Lung Cancer Steering Committee and as a Chair or Co-Chair of several RTOG trials (9417; 9801; 0241; 0412). Currently, serving as the NRG Oncology Contact Principal Investigator for Jefferson and several affiliate institutions, as well as the Chair of the NRG Oncology Protocol Operations Committee, whose charge is to improve patient enrollment within NRG Oncology, she has the platform to work on both issues. Her other passion is education about lung cancer and thoracic malignancies, starting with lung cancer screening, teaching patients and their families, medical students, radiation oncology trainees, and the wider group of professionals involved in the care of patients with lung cancer. Having served as the Chair of the Lung Track at the ASTRO Annual Meeting; as the specialty oral board examiner for the American Board of Radiology; as the co-chair of the Annual Jefferson Lung Symposium, or an invited speaker at the multitude of conferences throughout the world, including IASLC, allowed her to be a part of academic educators who make a difference in the field of thoracic malignancies.