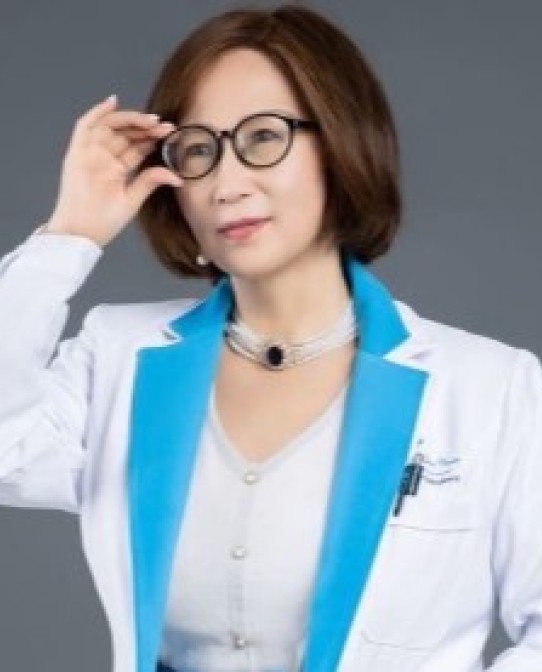 Feng-Ming (spring) Kong
Professor/Dr. Kong is an American Board certified Radiation Oncologist, Fellow of American College of Radiology (FACR), and Fellow of American Society of Radiation Oncology (FASTRO), with over 30 years of experience on lung cancer practice, research and education, has been a member of IASLC for 15+ years. She has served as an invited speaker, session Chair, and member of IASLC meeting program committee and scientific committee for over 10 years. Prof. Kong has also served as a member of scientific committees in lung cancer of ASCO, ASTRO and an expert panelist in lung cancer for American College of Radiology (ACR) and National Cancer Network (NCCN) guidelines. She is currently a member of Advanced Radiation Technology Committee of IASLC, leading the effort on generating the Atlas for Organs at risk for Thoracic Radiation Therapy. Prof. Kong is currently a tenured Professor, the Director of Thoracic Oncology Center at Hong Kong University Shenzhen Hospital, the Director of imaging and blood biomarker group of HKU. Prof. Kong received over 20 grants including prestigious Young Investigator and Career Developmental Awards from ASCO and R21/R01 from NIH/NCI. She has 270 publications, was recognized as top a 1% cited scholar in 2020, and a top 1% published in radiation pneumonitis in 2021. She has served as an editorial board member of the top oncology Journals including Red Journal and JCO, currently an associated editor for Journal of National Cancer Center. Prof. Kong is the PI of RTOG1106, Co-Chair of RTOG 3502 and RTOG0813/RTOG618, has recently received a 30 million' grant to build a multicenter multidisciplinary platform for clinical trials, is the Founding President and Chair of Board of Sino-American Network for Therapeutic Radiology Oncology (SANTRO), the Founding and Current President of Global Collaborative Oncology Group (GCOG), and the Chair of the WHO Collaboration Center-STAR Guideline Assessment Commission in Oncology.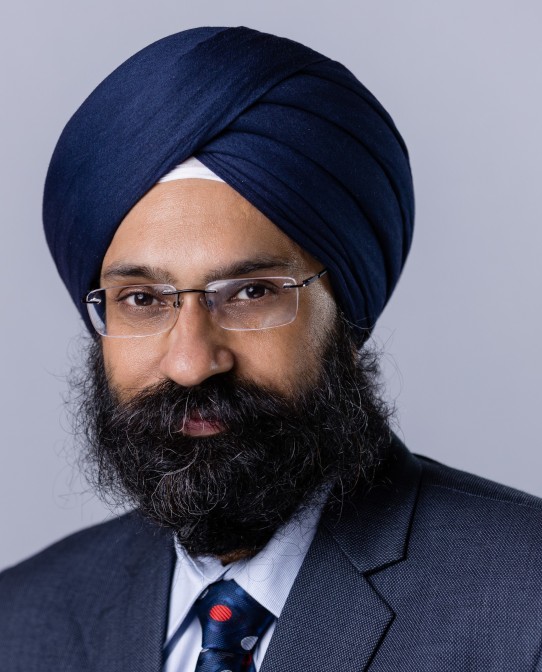 Navneet Singh
Dr. Navneet Singh is a thoracic medical oncologist and tenured full professor of Pulmonary Medicine at the Postgraduate Institute of Medical Education and Research (PGIMER), Chandigarh, India. Dr. Singh is the coordinator-cum-convener for PGIMER's multidisciplinary thoracic oncology group that received the Lung Cancer Care Team Award of the International Association for Study of Lung Cancer (IASLC) at its 20th World Conference on Lung Cancer (WCLC) in Barcelona, Spain [September 2019]. He has 200+ publications in peer-reviewed medical journals, authored several chapters in books, and was a nominated member of IASLC's Publications Committee for two successive terms. He is/has been a member of IASLC's Staging and Prognostic Factors Committee, Education and Membership Committees as well as invited faculty and program committee member for its annual WCLC. A past recipient of the prestigious International Development & Education Award (IDEA) of the American Society of Clinical Oncology (ASCO), Dr. Singh served as Chair of ASCO's IDEA steering group (2018-20) and is currently chair of ASCO's Treatment of Stage IV NSCLC Living Guideline Expert Panel. Dr. Singh has been a recipient of several awards and honors for his research in the area of lung cancer, including the American Association of Cancer Research-National Cancer Institute (AACR-NCI) International Investigator Opportunity Grant (2009); European Society for Medical Oncology's (ESMO) 's Translational Research Unit Visit (2010) and Palliative Care (2012-13) Fellowships; the Kamal Satbir Award of the Indian Council for Medical Research (ICMR; 2014); and ISSLC's Oration on Lung Cancer (2017); in addition to travel grants for several international meetings. Dr. Singh has been elected fellow of the Royal College of Physicians (London), the American College of Physicians (FACP), the American College of Chest Physicians (FCCP), and the Indian Chest Society. He has served as a reviewer for several international journals, including New England Journal of Medicine and the Lancet group.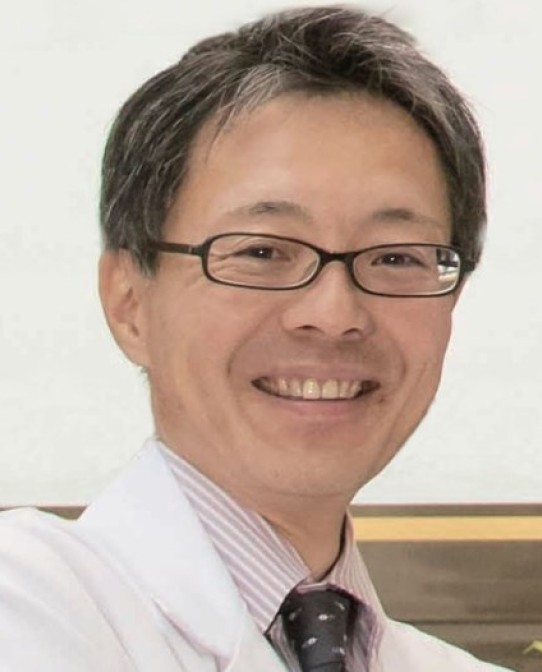 Yasushi Yatabe 
Dr. Yasushi Yatabe currently serves as Chief of the Department of Diagnostic Pathology at the National Cancer Center Hospital and Chief of the Division of Molecular Pathology at the National Cancer Center Research Institute, both in Tokyo, Japan. He received a medical degree from Tsukuba University, School of Medicine, in 1991 and subsequently completed his Ph.D. in 1995 at Nagoya University in Japan. From 1998, Dr. Yatabe spent two years in a post-doctoral fellowship studying at the Norris Comprehensive Cancer Center, University of Southern California, Los Angeles, CA, after which he returned to Japan and served as Senior Pathologist and Chief (from 2005) at the Aichi Cancer Center Hospital until 2019. In 2019, he moved to the National Cancer Center in Tokyo and became the Chief of the Department of Pathology at the hospital and research institute. Additionally, while participating as an active member of the IASLC for 15 years, Dr. Yatabe has served as Chair of the Pathology Committee of the IASLC, Co-chair for the CAP/IASLC/AMP molecular testing guidelines board (2015–2017), and Associate Editor of the Journal of Thoracic Oncology (2006-present). As part of his career dedicated to research, more than 600 articles have been published in peer-reviewed journals, and he has earned a number of awards, including the 2017 IASLC Mary J. Matthews Pathology/Translational Research Award. His recent area of interest is focused on translational research of lung cancer, with results obtained thus far providing significant contributions to the expanding integration of clinical molecular oncology and pathology.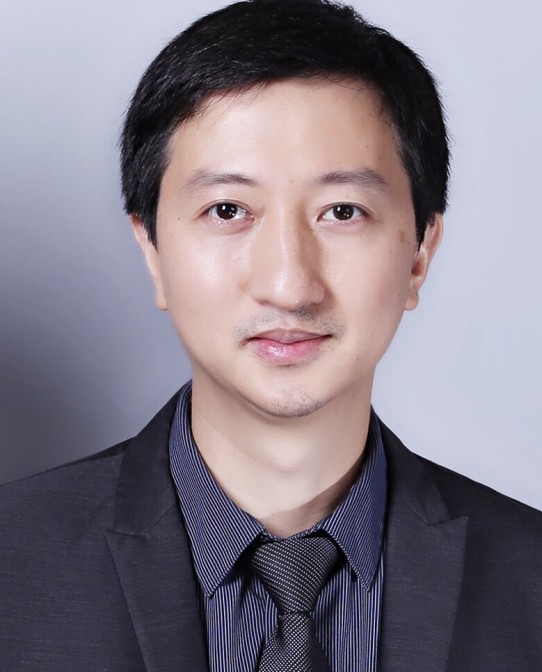 Wenzhao Zhong
Wen-Zhao Zhong received his PhD. in Oncology, specializing in thoracic surgery, from Sun Yat-Sen University, Guangzhou, China. At present, he is serving as the chief physician of thoracic neoplasms surgery at Guangdong Lung Cancer Institute. Wen-Zhao is broadly interested in the area of clinical trials and translational research involving early-stage and locally advanced non-small cell lung cancer, which include systemic treatment modality of stage III non-small cell lung cancer (NSCLC), personalized perioperative treatment, diagnosis and management of pulmonary nodules as well as early screening of lung cancer. His recent projects involve personalized treatment modalities for localized mutant non-small cell lung cancer and ctDNA-guided personalized treatment. Recent relevant research has been published in high-impact journals such as Journal of Clinical Oncology, NPJ Precision Oncology, Journal of Thoracic Oncology, etc. In 2022 WCLC, he achieved TSUGUO NARUKE Lectureship award for surgery in recognition of his outstanding contribution to the field of thoracic oncology and particularly to thoracic surgery.