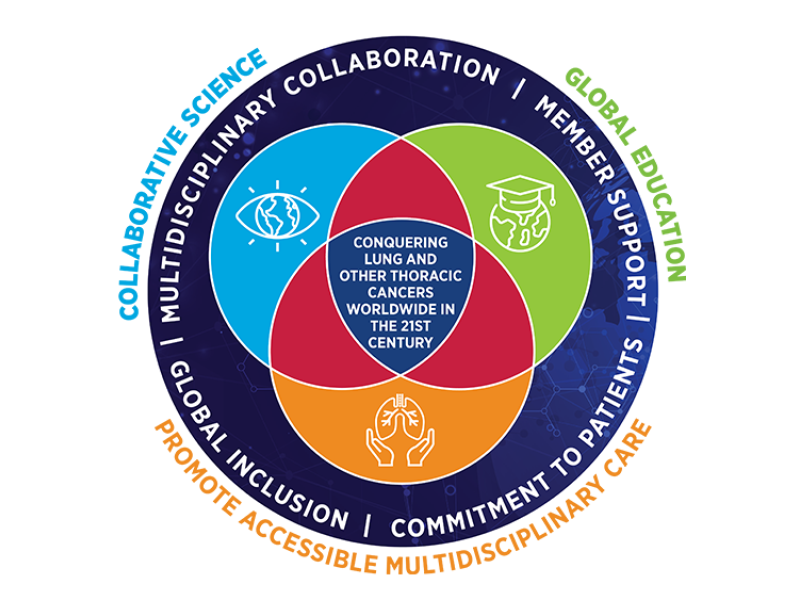 Charting a Bold Course: IASLC's Visionary Strategic Plan for the Next Five Years
In the ever-evolving landscape of lung cancer research and patient care, the International Association for the Study of Lung Cancer (IASLC) has embarked on a transformative journey by unveiling a new strategic plan that redefines its mission and objectives for the next five years. This comprehensive update was born out of a deep commitment to adapt to the dynamic challenges and opportunities facing the field, ensuring that the IASLC remains at the forefront of innovation, collaboration, and impactful change.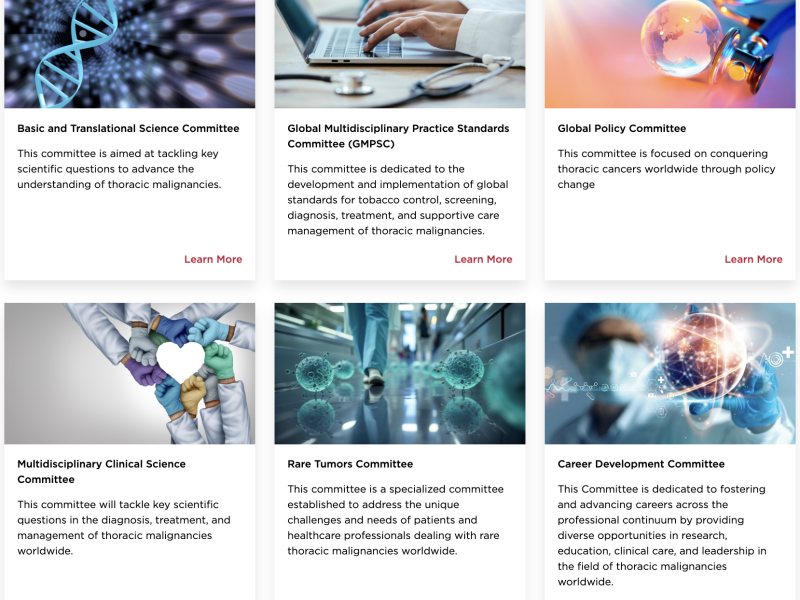 New IASLC Committees for the 2023-2025 Term
Nominations for the NEW IASLC Committees for the 2023-2025 term will open on September 25, 2023. The IASLC seeks a highly competent pool of members to serve as volunteers on its organizational committees to contribute to the effective operation and development of IASLC programs. Committee nominations are only open to those members who are not currently serving on a committee.
World Conference on Lung Cancer Photo Gallery
Relive the fun at WCLC 2023 with our World Conference on Lung Cancer Photo Gallery. Remember to use #WCLC23 when posting photos to social media!
2023 Wellness Challenge
Congratulations, and thank you all for participating in the Wellness Challenge during WCLC in Singapore, and special thanks to our sponsor, Regeneron! In total we had 257 participants that cumulatively reached 11,122,958 wellness points!
Number of participants who reached each Challenge Goal Level:
40,000+ Points: 107
60,000+ Points: 64
80,000+ Points: 42
Final Leaderboard Prize
A round trip airfare to the destination of your choice
Winner: Marjolean Heuvelmans
Daily Top Achiever Prizes
An Apple Watch

Winner 9/9: Sara Haesevoets
Winner 9/10: Eserval Rocha
Winner 9/11: Heather Law
Winner 9/12: Dylan Long Jiang

Regional Winning Team
Listed on IASLC Annual Wellness Virtual Team Trophy
Winners: Middle East and Africa team members receive 5,000 bonus points credited to next year's challenge!
We look forward to stepping it up with you all next year at WCLC 2024 in San Diego!