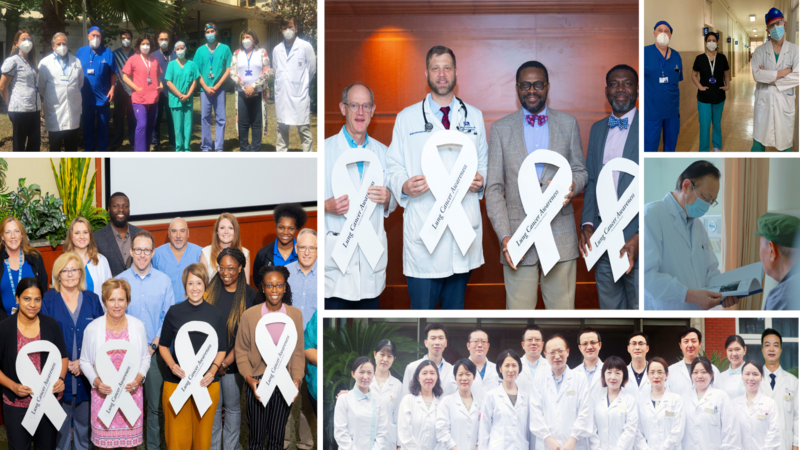 Highlighting Worldwide Outstanding Care
Exceptional care for patients with lung cancer is not limited to interactions with any one specialist or care center. Oftentimes delivery of patient care is at its best when multidisciplinary team members offer the patient seamless and informed communication, as well as an individualized treatment plan based on not just the patient's needs but the patient's wishes. Knowing that this type of stellar care is happening around the world every day, the IASLC Cancer Care Team Award recognizes these multidisciplinary teams, as nominated by the patients they serve. An international panel chooses one winning team from each of the four regions: North America, Latin America, Europe, & Asia/Rest of World. The selection criteria is based on: trust, shared decision-making, empathy, access to care, treatment options, educational information, tumor testing, & patient support & survivorship, What more prestigious honor could there be?
Pictured here are the 2022 Cancer Care Team Award Recipients from Asia/ROW, Latin America, & North America.
2022 Cancer Care Team Regional Recipients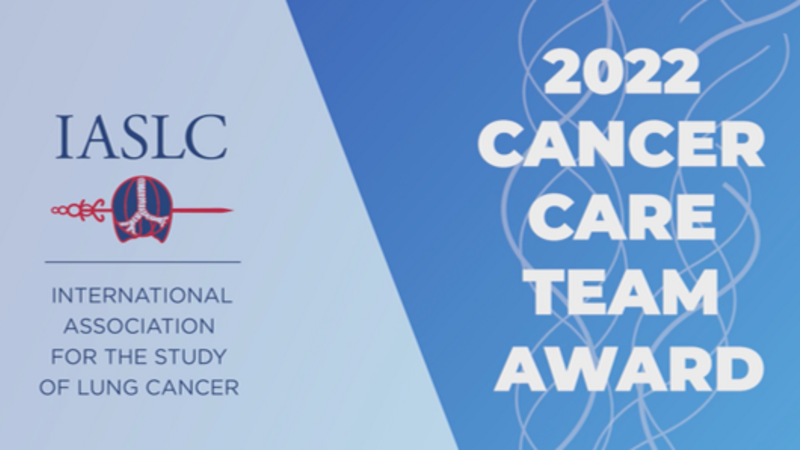 Recognizing outstanding patient care in the field of thoracic malignancies.
The 2022 IASLC Cancer Care Team Award recognizes extraordinary patient care in the field of thoracic malignancies. Awardees are nominated by patients and their loved ones. Read the press release.