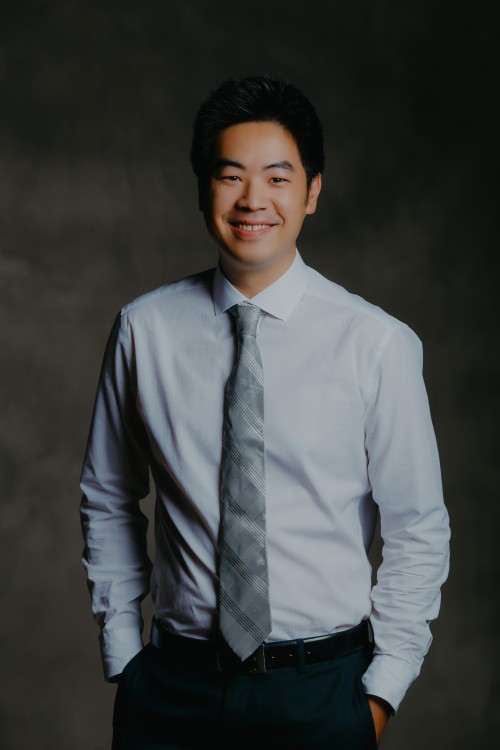 Fellow at the National Cancer Centre Singapore
"I hope my future research can build on this foundation, to drive innovation, generate novel data, and ultimately improve outcomes for patients."
What inspired you to focus your career on thoracic oncology?
There have been incredible advances in oncology in recent years, ranging from new therapies such as immunotherapy and targeted therapies to a better understanding of the underlying biology of cancer with molecular profiling. Thoracic oncology has been at the forefront of many of these new discoveries, making it an extremely exciting field of focus. Additionally, having inspiring mentors in the field of thoracic oncology has been key in developing my interest.
How has receiving an ILCF Research Award contributed to the advancement of your research?
The ILCF Research Award has been instrumental in establishing my research goals by providing an excellent opportunity to enter a well-resourced and well-renowned institution and to establish collaborations with leading clinicians and scientists in the field. The award also has allowed me to conduct high-quality and impactful research that will hopefully contribute substantially to the field.
What are the next steps of your research? Of your career?
The next steps in my career will be to continue down the clinician–scientist track, cultivating my clinical and research interests. This includes applying for further grants and funds to build upon the results from my award project. Collaboration was a major component of my award research, and strengthening and continuing these collaborations will be important to further increase the potential impact of ongoing findings.
How are your next steps influenced by the outcomes of the project funded by your ILCF Research Grant?
The results from my award project, investigating liquid biopsies in early-stage lung cancer, will provide a strong foundation to continue and further my research interests. This is an extremely exciting field of research, and it is already starting to enter clinical practice. I hope my future research can build on this foundation, to drive innovation, generate novel data, and ultimately improve outcomes for patients.
Who is your primary mentor? What makes your relationship with your mentor meaningful to you?
Dr Daniel Tan at NCCS. Being afforded the independence to explore avenues of investigation and areas of interest from a research perspective, but receive or seek guidance and advice when required, has been the most rewarding aspect. Striking that balance, which is difficult to achieve, has been key in the development of my research skills and expertise.
What are some of your passions outside of work?
Having two kids at home aged 3 and 5, keeps me busy enough outside of work. COVID-19 has also restricted our ability to travel, but being close to home has provided more opportunities to explore everything Singapore has to offer, having relocated from Australia at the beginning of the Fellowship.