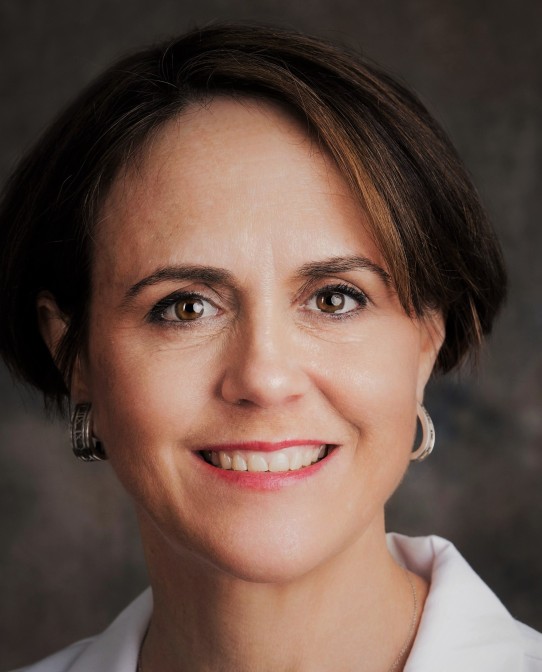 Jessica Donington 
Dr. Donington is a Professor of Surgery and Chief of the Section of Thoracic Surgery at the University of Chicago. She obtained her bachelor's degree from the University of Michigan and her medical degree from Rush University. She completed surgical training at Georgetown University, cardiothoracic training at the Mayo Clinic, and a surgical oncology fellowship in the Surgical Branch of the NCI. She was on faculty at Stanford University and NYU prior to accepting her current position in 2018. She has expertise in the use multimodality therapy for locally advanced lung cancer, clinical trials in lung cancer, and treatment options for medically high-risk patients with lung cancer. She is currently the president of the Western Thoracic Surgical Association, the surgical chair for the NRG Oncology Lung Group, and a Director for the American Board of Thoracic Surgery. She is a past president of the New York Society for Thoracic Surgery and the Women in Thoracic Surgery. Dr. Donington has a long commitment of service to the IASLC. She has been on the Editorial Board for the JTO since 2012. She served on the Publications Committee, Communications Committee, Strategic Screening Advisory Committee, and is an active member of the Staging and Prognostic Factors Committee for the IASLC. She has also served on the Organizing Committee for the World Conference on Lung Cancer in six of the past eight years, including as Early-stage co-chair in 2021. She was also co-chair for the North American Conference for Lung Cancer in 2020 and 2022.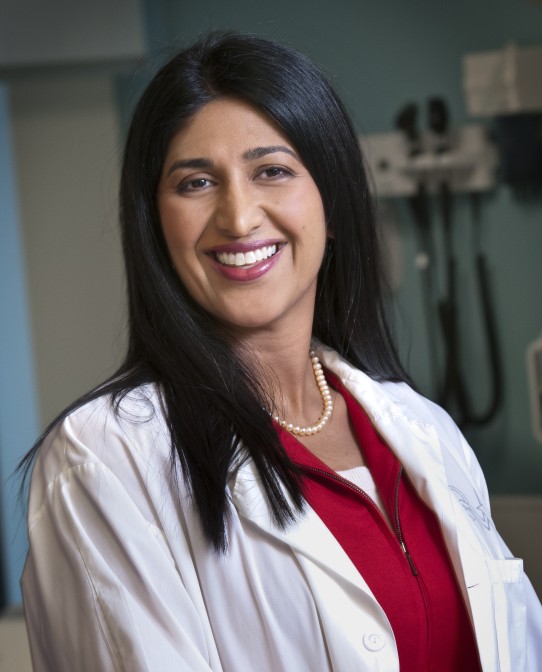 Natasha Leighl
Dr. Natasha Leighl leads the Thoracic Medical Oncology Group at the Princess Margaret Cancer Centre, is Professor of Medicine at the University of Toronto, and Adjunct Professor at the Institute of Health Policy, Management, and Evaluation at the Dalla Lana School of Public Health. She holds the Princess Margaret Cancer Foundation OSI Pharmaceuticals Foundation Chair in Cancer New Drug Development. She has published over 350 peer-reviewed papers, held multiple peer-reviewed grants, and mentored many trainees that have gone on to leadership roles in oncology around the world. In 2019, she was awarded the American Society of Clinical Oncology Excellence in Teaching Award. Her passion for improving patient care has driven her research in lung cancer drug development, lung cancer diagnostics including liquid biopsy, guideline development, and outcomes research. She has led several international and cooperative group studies in lung cancer, served on the Lung Disease Site Group Executive of the Canadian Cancer Clinical Trials Group (CCTG), was Co-Chair of the CCTG Committee on Economic Analysis, Congress Co-President of the 2018 World Conference on Lung Cancer, and serves on the ASCO Thoracic Guidelines Advisory Group, ESMO Guidelines Group (Lead, non-metastatic lung cancer), is Faculty Coordinator (Metastatic Lung Cancer) for the ESMO Education Committee, Chair of the International Society of Liquid Biopsy Education Committee, and co-Chair of the 2024 European Lung Cancer Congress. She is Deputy Editor of Critical Reviews in Hematology/Oncology, Section co-Editor of Therapeutic Advances in Medical Oncology, and serves on multiple editorial boards including the Journal of Thoracic Oncology, and was previous Web Editor. She is a strong supporter of patient advocacy and serves on the Scientific Advisory Board of the Lung Cancer Foundation of America, is the Past President of Lung Cancer Canada (2009-2016) and an Honorary Chair of the Exon20 Group.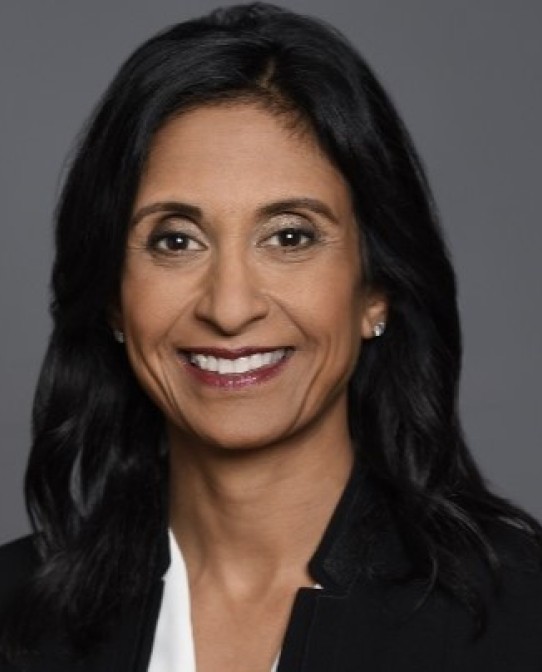 Jyoti Patel
Jyoti D. Patel, MD, FASCO, is Professor of Medicine at Northwestern University, where she is Medical Director of Thoracic Oncology and Assistant Director for Clinical Research at the Robert H. Lurie Comprehensive Cancer Center, and Associate Vice-Chair of Clinical Research in the Department of Medicine. She graduated from Northwestern University with a degree in English Literature and received her medical degree from Indiana University. She completed her residency at Northwestern University, where she also served as Chief Medical Resident. Dr. Patel completed a medical oncology fellowship at Memorial Sloan Kettering Cancer Center and returned to Northwestern as faculty in 2003. From 2016-2019, Dr. Patel was Professor of Medicine at the University of Chicago and Director of Thoracic Oncology at the University of Chicago Comprehensive Cancer Center, overseeing lung cancer clinical and translational research. In 2019, she returned to her alma mater, Northwestern, to take on a number of leadership roles in the Department of Medicine and Lurie Cancer Center. Dr. Patel has focused on clinical research, education, and promoting the highest quality and equitable health care for people with lung cancer. She has served as the principal investigator of multiple therapeutic clinical trials. She has been instrumental in developing clinical guidelines for the treatment of lung cancer and has held leadership positions on national thoracic cancer committees, including the International Association for the Study of Lung Cancer, the National Comprehensive Cancer Network, and the Alliance for Clinical Trials in Oncology. Dr. Patel has served the American Society of Clinical Oncology in many educational and scientific capacities over the years, including currently as Editor-in-Chief of ASCO's patient information website, Cancer.Net. She is an Associate Editor for NEJM Journal Watch Oncology and Hematology and has been recognized for her mentorship of multiple residents, fellows, and faculty over the years.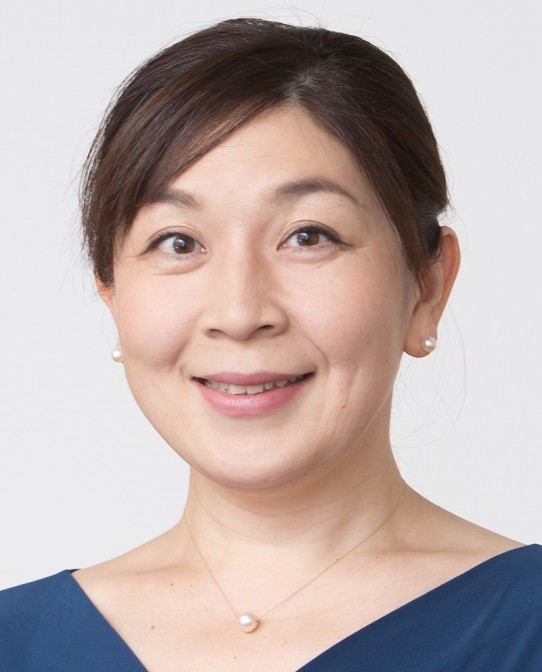 Motoko Tachihara
Motoko Tachihara is a Project Associate Professor of the Division of Respiratory Medicine at Kobe University Graduate School of Medicine, Japan. She graduated from Fukushima Medical University in 2000. She has expertise in bronchoscopy and treatment for thoracic cancer. And she is also a board-certified cytologist. She is one of the few physicians with knowledge of lung cancer from diagnosis to treatment. As for bronchoscopy, she was immersed in the clinical development of  prototype of BF-NAVI (one of major bronchoscopic navigation systems) and has been taught and researched how to collect tissue worthy of genetic mutation analysis recently. Regarding the treatment for thoracic cancer, clinically, she is a medical oncologist certified by the Japanese Society of Medical Oncology (JSMO). Academically, she has been part of several clinical trial groups, including the West Japan Oncology Group (WJOG), and participated in many clinical studies and trials actively. She also has conducted several clinical studies and trials. At WCLC2022, she presented immune-radiotherapy for unresectable locally advanced NSCLC (DOLPHIN study) in mini-oral session. She's an active member of IASLC. Since first presenting abroad at WCLC2003, she learned the importance of global perspective and has presented several studies continuously at WCLC. She has been in academia for a long time and has taught young physicians skills of bronchoscopy and the importance and joy of clinical practice and research for thoracic cancer. Now she is a role model for young female doctors to come in Japan. A multidisciplinary approach and collaboration with multiple disciplines are paramount for the successful treatment of lung cancer. She's incredibly pleased to contribute to conquering thoracic cancers through clinical practice, research, and education worldwide. Her personality positive, tireless power, loving communication with person, and enjoys raising her two kids. She was a KARATE champion in Japan in her university