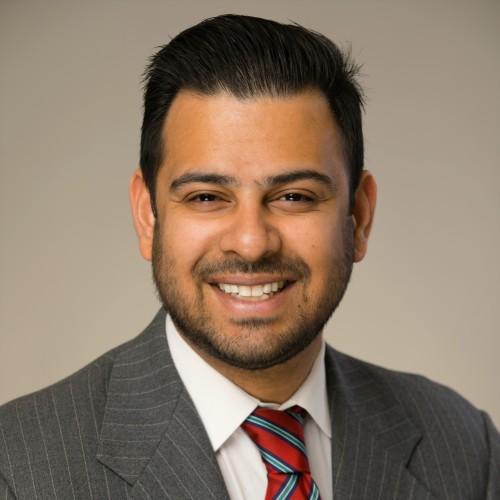 Assistant Professor, Medicine-Medical Oncology, University of Colorado Anschutz Medical Campus
What inspired you to focus your career on thoracic oncology? 
Of all disciplines in cancer research, thoracic oncology has seen the most remarkable developments in personalized and precision oncology. Over the past decade, there have been tremendous developments in identifying driver mutations in lung cancer that can be very effectively treated using targeted therapies. Additionally, the use of immunotherapy in lung cancer has been another exciting advance that adds to the arsenal of therapies available for oncologists to help patients with lung cancer. 

How has receiving an ILCF Research Grant contributed to the advancement of your research? 
The ILCF has been a very important stepping stone in my career. I am very thankful for receiving the John Fisher Legacy Fellowship, aimed at improving outcomes for patients diagnosed with early-stage lung cancer. This award has provided me the foundation to develop a sophisticated platform to address very granular level questions regarding patterns of recurrence, molecular features associated with relapse, and optimal surveillance strategies. I intend to build on this platform to continue my work in helping patients with lung cancer. 

What are the next steps of your research? Of your career? 
My research interests include two general themes. First, is to optimize clinical outcomes for patients with lung cancer by using molecular methods to identify cohorts of patients who may receive maximum benefits from focused systemic therapies. An additional focus of mine is to understand adaptive mechanisms utilized by cancer cells that allow survival following targeted therapies and to develop novel approaches to overcome these resistance mechanisms. I have designed a large clinical and molecular database of all patients seen through the University of Colorado lung program and will continue to fine-tune this database to address the needs of our patients. 

How are your next steps influenced by the outcomes of the project funded by your ILCF Research Grant?
As we have learned about the efficacy of targeted therapies for patients with stage IV lung cancer, the logical next question is whether these benefits can be extended to patients with earlier stages of disease. This is an important question in lung cancer, and one which the ILCF Research Grant has provided my the foundation to address. 
Who is your primary mentor? What makes your relationship with your mentor meaningful to you? 
My primary mentors have been Ross Camidge and Robert C. Doebele. They have been instrumental in developing my career. Both engage with patients in an empathetic manner, ask deep scientific questions, and challenge mentees to ask provocative and potentially practice-changing questions. 

What are some of your passions outside of work? 
I have been playing piano since the age of six and seriously considered a career as a classical pianist. I love learning new repertoire and trying to keep my fingers up to speed. 

Is there anything else you'd like to add? 
Donations to ILCF are critical towards supporting novel ideas that could directly impact patients.