The IASLC 2023 Board of Director Elections opened Wednesday, April 19, 2023. See the slate of candidates below and learn more about each of the nominees. You will receive an invitation for voting from SBS to make your Board of Director selections for the next term. 
To be eligible to vote in the 2023 IASLC Board of Directors Election, you must be an active, dues-paying member of the IASLC.

If your membership has lapsed, expired, or is complimentary, you are not eligible to vote. Login to our membership portal to check your membership status and join, renew, or upgrade by Tuesday, May 30 at 12:00 PM MDT. 

Voting members will receive an email from SBS Ballot Systems detailing voting procedures and access to the ballot.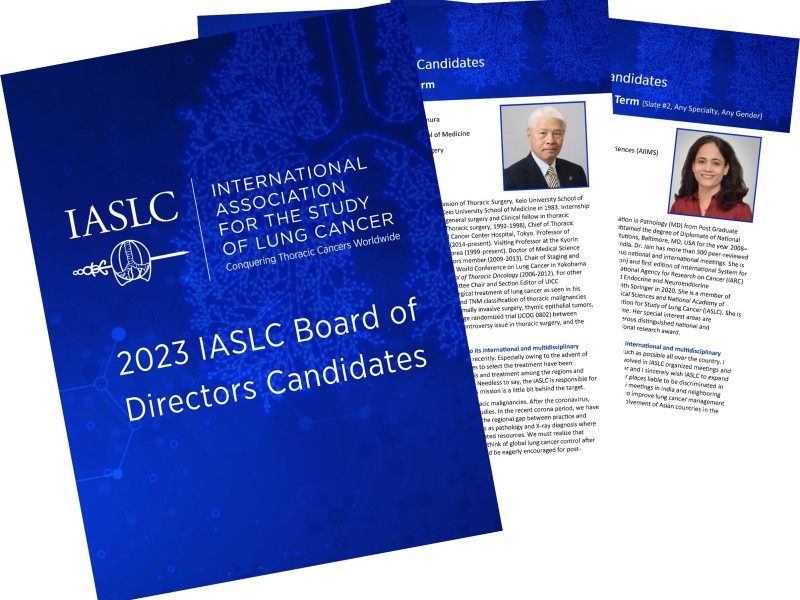 Learn more about the IASLC Board of Director candidates.