The past decade has shown tremendous advances in the care of patients with lung cancer. With improved survival comes the opportunity for patients to become survivors who advocate for research by attending conferences, forming relationships with physicians and care providers, and lending their voices through committee involvement and speaking opportunities. The IASLC offers several opportunities to help transform patients into patient research advocates.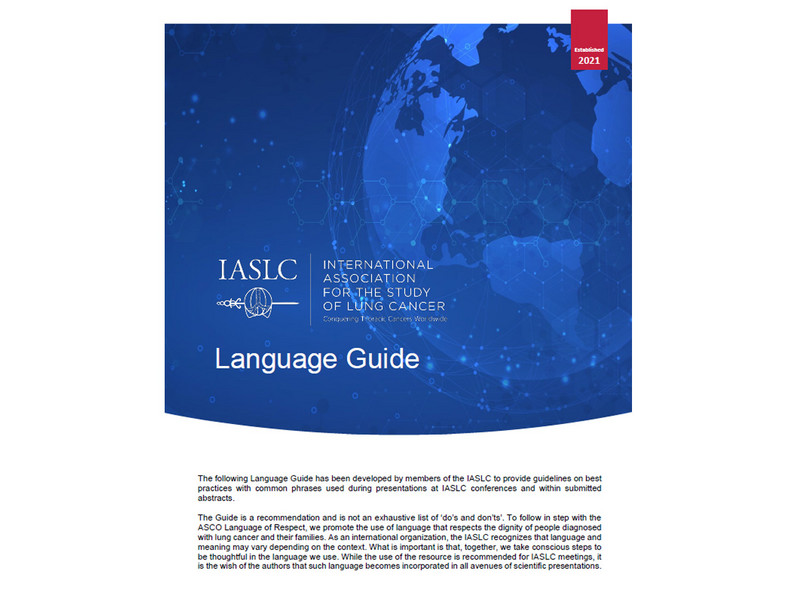 IASLC Language Guide
The following Language Guide has been developed by members of the IASLC to provide guidelines on best practices with common phrases used during presentations at IASLC conferences and within submitted abstracts.
WCLC 2021 Patient Advocate Presentations
Words Matter
Watch Jill Feldman's WCLC 2021 presentation on how stigmatizing words affect patients and their families.
Advocacy Opportunities for IASLC Members
We proudly partner with 13+ advocacy organizations to advance the care of patients with lung cancer in patient-driven ways that focus on quality of care and quality of life.
Tools for Advocate Involvement