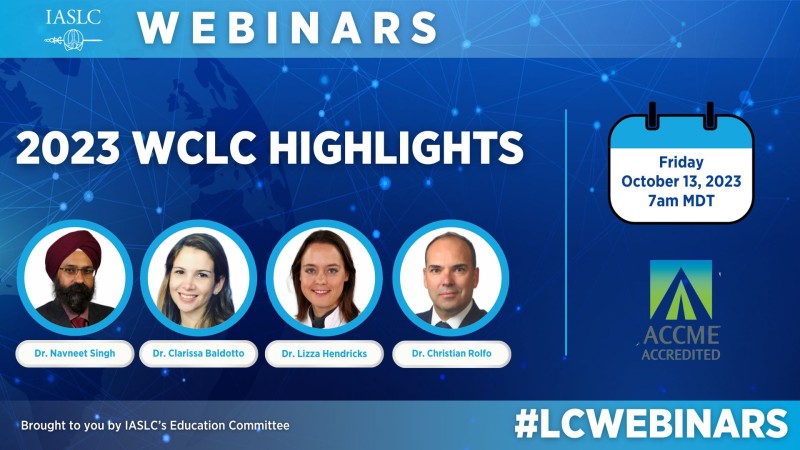 Overview
Dr. Navneet Singh, MD DM (India) will moderate the program and lead the discussion and Q&A following panel presentations by Christian Rolfo, MD, Ph.D., MBA (USA), Clarissa Baldotto, MD, Ph.D. (Brazil), and Lizza Hendricks, MD, Ph.D. (Netherlands). Topics of discussion include EGFRm advanced NSCLC (FLAURA2), stereotactic ablative radiotherapy (I-SABR study), surgical outcomes in resectable NSCLC (AEGEAN), cardiovascular effects of immunotherapy, PD-L1 tumour cell scoring, and the 9th edition of TNM Classification for lung cancer.
Learning Objectives: 
At the end of the webinar, learners will be able to:
1) Evaluate the role of EGFR targeted therapy in combination with chemotherapy as first-line treatment for metastatic NSCLC harboring common EGFR mutations.
2) Identify updates in the TNM staging of lung cancer.
3) Describe the role of immunotherapy for early-stage NSCLC.
4) Recognize the potential cardiovascular adverse effects of immunotherapy.