Early in the COVID-19 Pandemic the IASLC collected member and patient experiences with COVID-19 as a way to pool knowledge and connect our members during the public health crisis. These stories, information from the Journal of Thoracic Oncology (JTO), and official statements from the IASLC continue to be published on this page. In addition, this page will feature links to important resources such as journal articles and social media groups relevant to the care of patients with lung cancer.
Member Stories
If you would like to share a video or written statement about your personal interactions, concerns, guidance, and hopes, please send your submission via email to COVID19@iaslc.org. Instructions about how to transfer video files will be supplied as requested.
JTO and JTO CRR Collections
COVID-19 and Thoracic Malignancies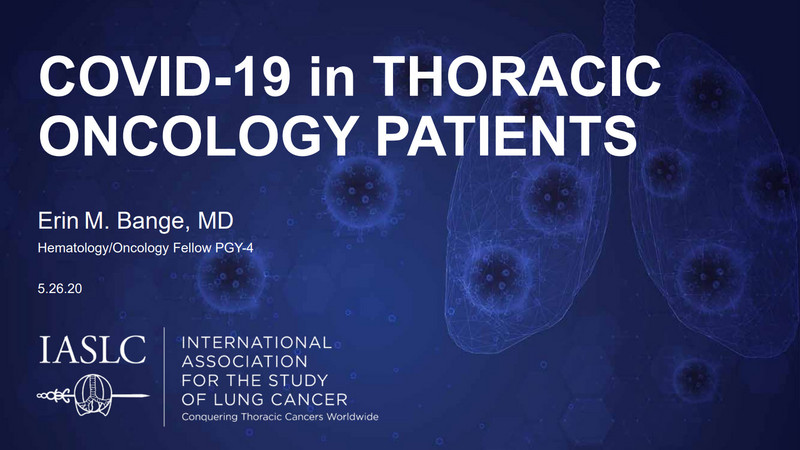 COVID-19 AND CANCER
It is not easy to find a cohesive collection of relevant journal articles and rapidly changing guidelines about COVID-19 in relation to patients with cancer. Erin M. Bange, MD, is a first-year oncology fellow at Penn Medicine, a diverse clinical and research entity of the University of Pennsylvania. Dr. Bange has assembled oncology-specific information into a helpful document, which IASLC will be posting as updated every few days.
Other Helpful Resources
Access various helpful resources:
General COVID-19 Q&A: Facts and Experiences
Guidelines/Recommendations from Other Medical Societies
Information from Government/Non-Government Organizations
Patient Resources
Peer-Reviewed Publications
Registries