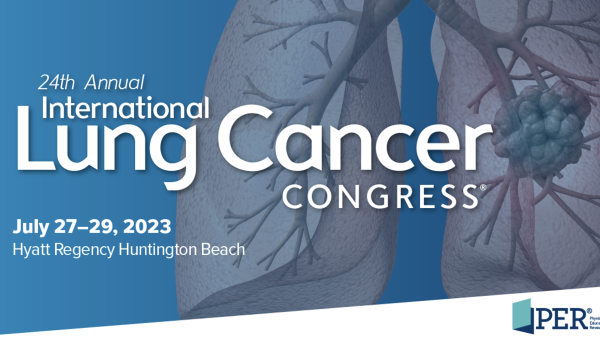 Overview
The 24th Annual International Lung Cancer Congress® will distill the latest data on targeted agents, immunotherapy, surgery, and radiation oncology for the management of lung cancer. As in previous years, we will also preview novel agents and strategies with the potential to shape the future of lung cancer therapy. Cutting-edge lectures, extended panel discussions, multidisciplinary tumor boards, and question-and-answer sessions will allow participants to engage with international and national experts as they share their perspectives and personal experiences of clinical challenges and ongoing controversies in lung cancer management.
Learning Objectives
Explain biomarkers and testing strategies to optimize the selection of therapy in patients with thoracic malignancies
Discuss emerging evidence concerning the management of patients with non-metastatic lung cancer
Apply recent clinical data on single-agent and combination immunotherapeutic approaches to care for patients with advanced thoracic malignancies
Review recent data sets on targeted and cytotoxic strategies for the management of patients with thoracic malignancies
Summarize optimal and personalized strategies for sequencing therapy utilizing clinical trial evidence, performance status, and tumor characteristics
Describe approaches to address variances in care for patients with thoracic malignancies
Target Audience
This educational program is directed toward medical, surgical, and radiation oncologists interested in the treatment of patients with lung cancer. Fellows, nurse practitioners, nurses, physician assistants, pharmacists, researchers, and other health care professionals interested in the treatment of lung cancer are invited to participate.